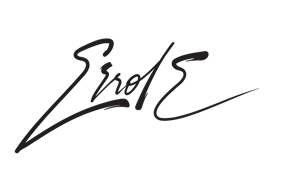 Jack and Jill ROP Gala 2021
EVENT
It was a gorgeous night capturing the moment of celebration for the Jack and Jill of Delaware organizations Rites of Passage event. So you might be wondering, what is the "Rites of Passage event that took place at the incredible Alloy Hotel? Well, the Rites of Passage is a program that marks the transition of a teenager of African descent from youth to adulthood through a process that includes activities celebrating Self Awareness, Community Service Health and Wellness, Family Enterprise and Career, and Spiritual Awareness.
It was a celebration of love, glam, laughter, and family. My first task was setting up the step and repeat. Think about it like how celebrities will stand in front of a backdrop and get their photo taken. I rode together with my friend and fellow Photographer La'chelle and we set up the lights to make sure everything worked well. Then my other friend and fellow Photographer Nicole came. I was going to be the main one running around capturing the prep, makeup, and all the happenings going on before the gala. While La'chelle and Nicole would handle the step and repeat.
It was just great laughs, fun, dancing, music, and proud moms and dads celebrating their children throughout the night. This truly couldn't have been possible without the hard work of the Jack and Jill organization, Crystal, Elise, Nigeria, and many moms and others who came out and support not only their children but put in the work to make the night a rounding success.
Jack and Jill ROP Gala at the Alloy King of Prussia - a DoubleTree by Hilton – The Complete Photofilm and gallery:
If you would like to see the Jack and Jill ROP Gala photo film, please turn the sound up, hit play below, and relax. The stills follow below.
For me, an image has to have context and tell a story.
The photographs below, taken at a beautiful Alloy Hotel in King of Prussia capture the moments each young adult and parent will never forget.
Weaving the tale of your event.
Event Photography, for me, is about weaving the images together to tell the tale of your event.
This genre of event photography has several different names;
photojournalism, documentary event photography, and reportage event photography.
I don't believe there is any difference between the names generally, apart from, perhaps, what the online magazines see as the fashionable way to describe natural, storytelling event photography.
However, as a Documentary Event photographer, I love photographs like this: